Feminine and Artistic Energy!

"Call2Love clothes make me feel beautiful, artistic and alive. They have beautiful feminine and artistic energy, enhancing those qualities in me when I wear them".

— 

Kamila, London, UK
"Simply put, I love the way I feel in it. Sexy yet Comfortable, it's a work of art."

— 

Maria, Minneapolis, USA
"Big shoutout to this beautiful and talented artist. Her art and clothes derived from them make me feel like a Divine Goddess. "

— 

Aneta, Los Angeles, USA
Elevated & Original - Iconic But Modern
Pick your style with intention.
What You Wear
is the statement you give to the world.
Shop Now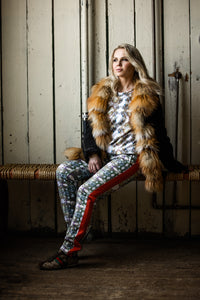 Our Story
Is Not To Be Understood But To Be Felt
It's the story of love, the oldest story in the world in which we all learn to firstly love who we truly are.
Our story is an invitation to connect within and answer the call of your heart, Your Own Call2Love ❤️
READ MORE