Clothes are like the second skin, it is how you express yourself to the world and you get  to choose what you want to wear each day to remind you of who you really are.
Let's Uplevel Your Closet
Custom orders, are not only tailored to your measurements, but your individuality and vision.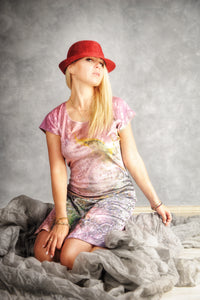 Fall in Love With your Style
You love the pieces in your closet, but you wish you had something more custom made and elevated.
Cusom pieces that tell your story, and express who you are.
You were made to stand out.
My Process
STEP ONE: Book a 30 minute consultation with me. This is where we meet one on one over zoom and go over your vision, style, colour choices, garmets you are interested in and measurements.
STEP TWO: I will send you over the proposed custom clothing to ensure eveything looks exactly how we envisioned it. You will sign off that design and measurements are correct. One revision is included.
STEP THREE: Once everything if signed, I will send off the custom piece order for you in which you will receive your custom piece within 2 weeks.
Frequently Asked Questions
Do I Pay for the Consulation?
As of right now, consulations are complimentary of the service of custom orders.
What if I don't know my measurements?
Prior to our consultation, I highly suggest getting a clothing measuring tape. We can go over your measurements together and how to measure during our consultation.
When do I send payment ?
After you have signed off that the design and measurements are perfect, I will send you an invoice. After the invoice has been paid then I will order your custom piece.
How many revisions do I get?
One revision is included. I love what I do and I am confident we will not need more than one revision.
What is your return policy?
Because the piece is custom tailored and designed to fit you, there is no returns on custom orders.
How do I find my measurements?
Download my free guide HERE. - you will need a clothing measuring tape. We can go over your filled out measurement guide during our consultation.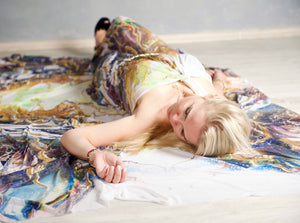 Ready for your Custom Piece?
Let's elevate your style, start the conversation and get all the details on your very own custom clothing.